Estonia Police and Border Guard
Estonian Police and Border Guard Board
Almost 5,000 people work for the Police and Border Guard every day to ensure that Estonia is a safe place to live, work and visit. Besides the Police and Border Guard Board team, about 1,500 volunteers help them too, giving their free time and energy as assistant policemen and volunteers helping with rescue at sea.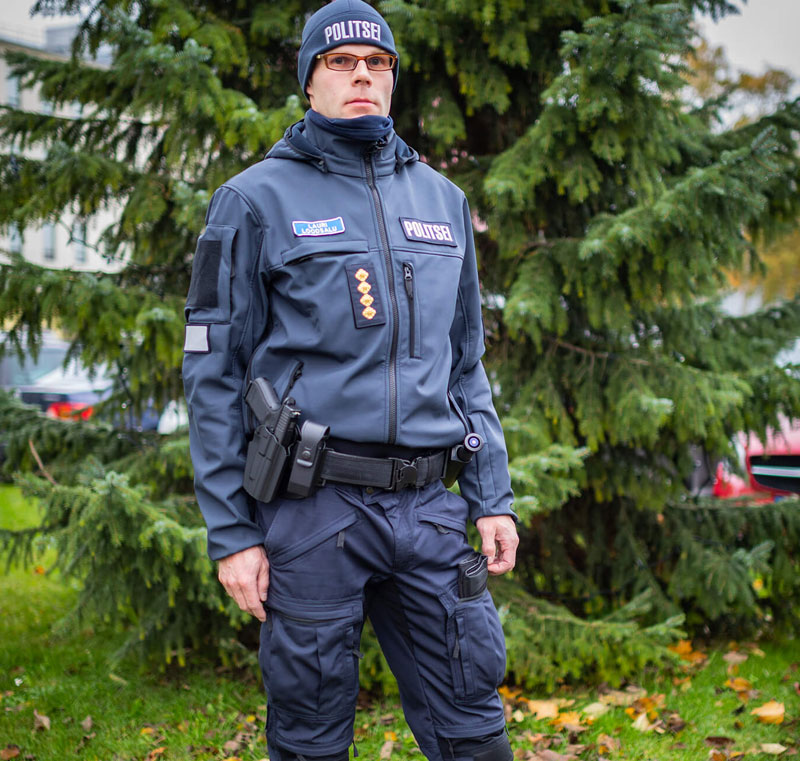 The functions, rights and responsibilities of Police and Border Guard Board are imposed by the Police and Border Guard Act and the institution's statute. Seen in the broadest view, the organization's main functions are related to preserving law and order, investigating and preventing crimes and misdemeanors, guarding the border, rescue at sea, determining the grounds and status for people staying in Estonia, and issuing identity documents.
Behind these main category headings are hundreds of different positions, such as beat police officer, investigator, interpreter, rescue swimmer, armory manager, pilot and web constable.
Custom made footwear to Estonian Police and Border Guard Board
The Estonian Police needed footwear which was supposed to be used by police officers with uniforms indoors and outdoors. This means boots with higher esthetic requirements. In co-operation with A la Carte Uniforms OÜ, all technical requirements for the needed footwear were studied and the conclusion was that the 2·Be assortment seemed to be just the right for the task. However, the Estonian Police had different requirements that differed slightly from the original footwear collection. Due to 2·Be's ability to customize footwear, we were able to further develop from existing models to meet the demands of the Estonian Police and Boarder Guard. One model thus had a zipper removed, another got a soft nail protection and was waterproofed, a third got a toe cap and soft nail protection and a fourth got an insulating inner lining down to -30°C.
This greatly exemplifies 2·Be's exceptional competence in customizing footwear to meet the various requirements that customers may have.