Customized for any
purpose
This is why we offer customized footwear
There are good and functional footwear in the uniform industry that solve the challenges in everyday life. Our assortment only includes proven models that solve the task of the user around the world – every day.
However, the requirements for modern safe footwear are constantly changing. The tasks, challenges and, not least, the high demands on job functions are getting bigger and more complex. This means that the suppliers of the footwear must be in constant contact with the market. changing climate conditions and being knowledgeable about national rules and legislation. Customers should always expect to have competent sparring in areas that affect their footwear and their use.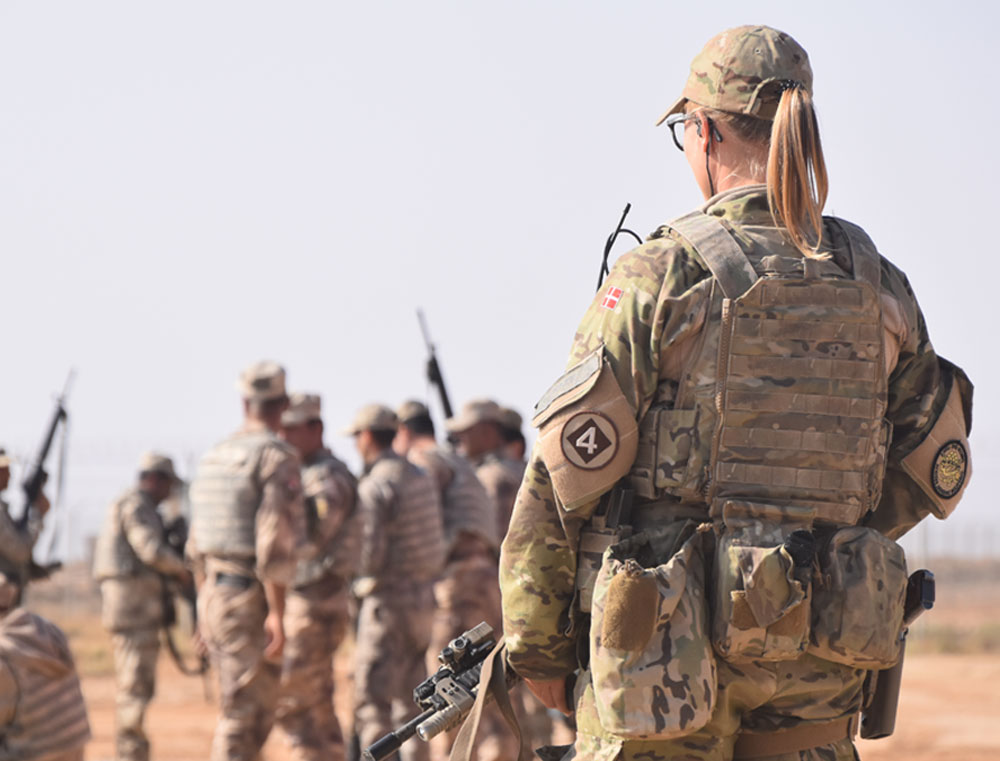 When is it appropriate to have specially designed footwear?
As mentioned, our assortment includes footwear that solves a wide variety of user needs. But when the need for footwear cannot be met with standard models or when the number of users justifies a production number of at least 1200 pairs per production, it opens up the possibility of specially tailored footwear.​
Our assortment solve various needs within outsoles adapted to substrate and temperature. We can supply midsoles with extra shock absorption. Tops with extra protection and breathability and insulation. In general, we provide safe footwear for running, climbing and marching.
We develop solutions through dialogue with decision-makers and users. You are the experts in your area, we are the experts who can solve the challenges through innovative thinking. Together we identify needs and desires, and then we produce samples for testing. It is through this cooperation, through testing and analysis of results, together, that we deliver the best product.
The test phase is extremely important to ensure that the solution also meets the requirements specification. Theory and dialogue does not always reflect reality.

Requirements specification compiled

Production of +1200 pairs of footwear
Typical elements, that are adapted:
In cooperation with the customer we develop and adapt footwear that is suitable for the task to be solved. Regardless of demands, weather conditions or needs.
It is our task to solve your challenges.
Uppers material (Core Leather / Dakar Leather, Split Leather, Suede, Textile, Cordura ®, Kevlar®)
Fastening system (Lace, Boa® fastening, Velcro fastening, Quicklock elastic)
Removable sole (Shock-absorbing, Moisture-wicking, Ventilating, Orthopaedic)
Midsole (EVA, PU, TPU)

Nail protection (Steel, Kevlar, Textile)

Outsole (Rubber, PU, TPU, Vibram®, Cross)
Extras: Watertight membranes. Inner lining Lyliane 3D mx. Extra insulation (Tinsulate®)
Overdelens materiale
Kernelæder/Dakarlæder, Spaltlæder, Ruskind, Tekstil, Cordura ®, Kevlar®
Lukkesystem
Snørebånd, Boa®-lukning, Velcrolukning, Quicklock elastik
Indlægssål
Stødabsorberende, Svedtransporterende, Ventilerende, Ortopædisk
Slidsål
Gummi, PU, TPU, Vibram®, Cross
Ekstra features
Vandtætte membraner. Inderforing Lyliane 3D mx. Ekstra isolering (Tinsulate®)